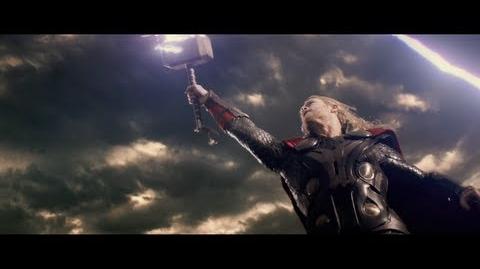 As a part of Youtube's "Geek Week", Marvel have released a new trailer for their upcoming film, Thor: The Dark World. The film is set to come out on the 8th of November, 2013.
One thing that stuck out for me as something really exciting is what sounds like Christopher Eccleston's voice at around the 1:35 mark. I'm ridiculously keen for his portrayal as Malekith.
Anyway, let me know what you think of the trailer below.
Ad blocker interference detected!
Wikia is a free-to-use site that makes money from advertising. We have a modified experience for viewers using ad blockers

Wikia is not accessible if you've made further modifications. Remove the custom ad blocker rule(s) and the page will load as expected.