Marvel will make history once again by publishing the first "comic book event" ever. Starting next May 1984, a 12-issue mini-series named Secret Wars will feature the heavy hitters of the good and evil sides of the Marvel Universe against each oth--
Wait, hold on. Wrong Secret Wars.
Next May comes from Avengers and New Avengers writer Jonathan Hickman and Thor: God of Thunder artist Esad Ribic the next big event for Marvel Comics.
This event, which has been on the boards since 2012, will be Jonathan Hickman's opportunity to revisit one of Marvel's greatest storylines, Marvel Super Heroes: Secret Wars, of which its 30th anniversary is this year. The event was announced alongside a promotional image by legendary Alex Ross, where we can see numerous alternate reality versions of Marvel characters against each other.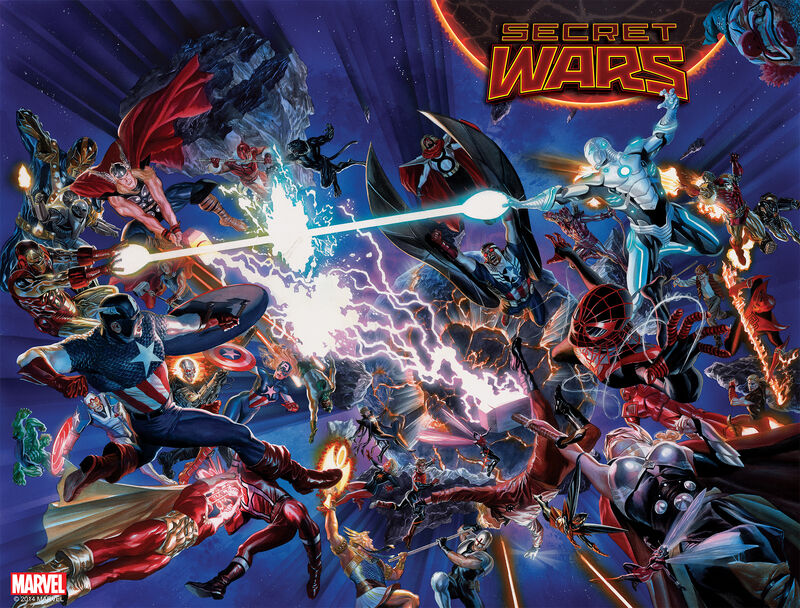 How many of these alternate universe do you know? Apart from the obvious Ultimate Universe presence via Miles Morales, you can see some characters from What If?'s, universes set in the recent past, in the distant past, in the near future, and the distant future.


---
---