History
Overview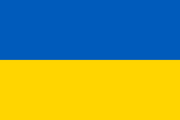 Ukraine is a sovereign state in Eastern Europe. It's capital and largest city is Kiev. It is a former member of the USSR.
Events
One their way to Kursk, the Punisher, Dragunov and Svetlanya were attacked by a road gang, whom they easily eliminated[1].


Points of Interest
Notes
Trivia
See Also
Links and References
Footnotes
Ad blocker interference detected!
Wikia is a free-to-use site that makes money from advertising. We have a modified experience for viewers using ad blockers

Wikia is not accessible if you've made further modifications. Remove the custom ad blocker rule(s) and the page will load as expected.