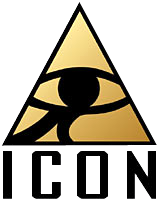 Icon Comics is a current imprint of Marvel Comics that was started in 2004. Much like former imprint Epic Comics, Icon features creator-owned properties.
Kick-Ass
The Kick-Ass property from Mark Millar and John Romita, Jr. has been turned into a multimedia franchise, featuring 2 films, Kick-Ass released in 2010, and a sequel released in 2013, and a beat-'em-up video game, Kick-Ass: The Game, released on the Apple Apps Store and the Playstation Network.
Titles
Ad blocker interference detected!
Wikia is a free-to-use site that makes money from advertising. We have a modified experience for viewers using ad blockers

Wikia is not accessible if you've made further modifications. Remove the custom ad blocker rule(s) and the page will load as expected.