History
Overview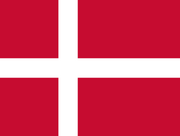 Denmark, officially Kingdom of Denmark is a Scandinavian country in Northern Europe. It's capital and largest city is Copenhagen.
Ancient History
Big Mother and her son, Grendel, once terrorized the marshlands surrounding Heorot Hall in Scandinavia in the 6th century AD. Beowolf came to the aid of the Danish king Hrothgar, whose hall was raided each night by the hideous man-eating monster Grendel. Beowulf slayed Grendel, then Grendel's angry mother, and ruled as king of the Geats until he himself was slain in battle with a dragon.[1]
Modern Era
...
On Earth-1610, Dr. Doom set up a "Free Zone" for his followers in Copenhagen. [2]


Points of Interest
Notes
Trivia
See Also
Links and References
Footnotes