XV DEaD ShOT xV/My Marvel Fan Character: Target
Talk

0
117,551pages on
this wiki
XV DEaD ShOT xV/My Marvel Fan Character: Target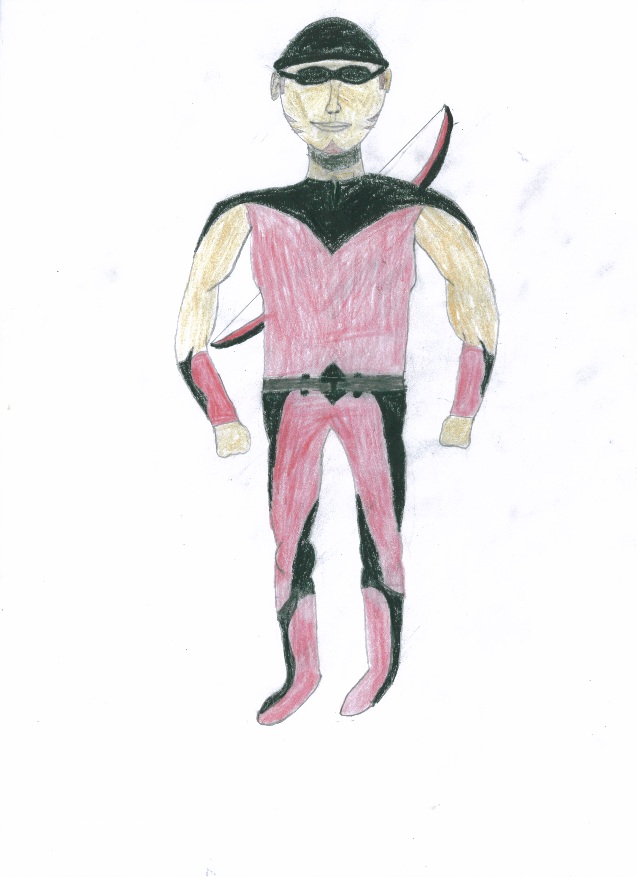 Real Name
Christopher Blake Mackintosh
Aliases
Target, Dead Shot, Imperium Omne, Appleshot, Blake O'Mac, Chris Blake, Iron Man, Captain America, Hawkeye
Affiliation
Archers of America (AoA)
Relatives
Blake Jacob Mackintosh (father), Alexi Danielle Mackintosh (Mother), Joshua Max Mackintosh (brother, deceased)
Universe
Earth-XV DEaD ShOT xV Fanon
Base Of Operations
New York City, Los Angelos
Characteristics
Unusual Features
Scar across his back from a battle with Baron Zemo
Status
Occupation
Football Player (formerly), Soldier (formerly), Superhero
Origin
Origin
Christopher Mackintosh was born in Lowell, Massachusetts and went to Boston College. Player on the Eagles, he had a sure spot in the NFL. But when he discovered his true calling, that future was gone.
Place of Birth
Lowell Hospital
See Also
History
Christopher Mackintosh grew up in the city. Lowell, Massaschusetts. Crime around every corner. He always saw thought it frightening, as a child. But as he grew older, so did his mind. He began to think it was worth something. It had a purpose, a moral. It showed him Earth's true colors. Only one day, he saw a force fighting for good. A god among humans, a human among ants. His name was Thor.
His family was normal. Boring, in Christopher's eyes. Never saw anything unusual. Except one day, the thing he wanted most, a twist in his life, scarred him forever. He and his brother Max were walking home from school. Through dangerous alleys, they went. But in the darkness of the tunnel, his brother was snatched. The thief took his cash, but had something else in mind. He reached in his back pocket, pulled out a knife, and stabbed his brother. Forever would the reflection of that moment be in his eyes. He started to run, which he thought– knew, was in vain. He looked back, against his own judgement, to see the murderer still chasing him. He found a play bow on the ground outside of a family's condo, and snatched it quickly. As he ran he attached it to the buckles on the back of his bag. He kept running, and in the distance he saw a boy carving a stick to a sharp point at the end. He ran even faster in that direction. Closer, and closer he grew as the murderer also grew closer. Christopher snatched it, a 17 year-old boy taking a stick from a 12 year-old. He pulled the bow out of the buckles and got in ready position to shoot. He leaped up into the air, made a 180º turn, and shot. The arrow shot through the air, and Christopher's eyes followed it. It seemed as if it were going in slow motion in Chris's eyes. The arrow pierced directly next to the heart, in a place it would not kill him, but stun him long enough for the police to arrive.
College
Christopher was a star. The starting Quarterback for the Boston Eagles. The thought of his talent in archery never left his mind. Forever there, like a tumor. It was not until the day of his very last game that he decided to embrace his true personality. He ran away from campus, began a life on the streets.
Becoming Target
As Christopher lived on the street, he began fighting crime. To prevent the very thing that happened to him from happening to other families. He began out as Dead Shot, a bow and arrow vigilante. No particular costume, just a makeshift bow and makeshift arrows.
One day, while he decided the day was done and found a nice place to rest, he had this odd thought that tomorrow would be different. A positive different, but still very different from his everyday life. He lay down and went to sleep.
"Christopher Mackintosh! Get up." That quote was the beginning of his new life. Nick Fury awoke him from his sleep. No longer was he in the woods. He was in the S.H.I.E.L.D. Helicarrier. Nick Fury informed him of his new Vigilante name, Target. A table lowered from the ceiling, with a compound bow, a crossbow, and a regular bow. A new costume red and black, with goggles, and a specially designed winter hat. But that was not the thing that caught his eye the greatest. It was a S.H.I.E.L.D. ID card, with AGENT: TARGET printed on it. They said he was to replace a former agent with him. They needed someone with the same talents, so AGENT: HAWKEYE, could be done without. Only little did they know, Target would go on to see the truth just as Hawkeye did, just not today. More to be added