Timothy Dugan (Earth-199999)
Talk

0
130,296pages on
this wiki
Comic Book Showcase
Episode 18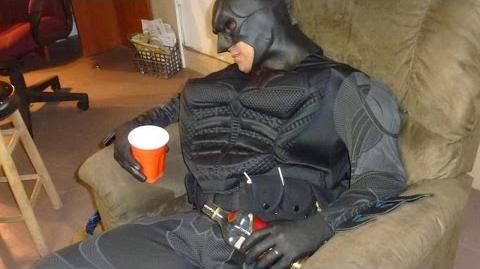 Drunktective Comics #27

---
Timothy Dugan was a former circus strong man, working as a US army corporal until being captured by Hydra. He was soon rescued by Captain America, teaming with the Howling Commandos. Dugan participated in an attack on Schmidt's final base, using a Hydra's Tesseract-made shotgun and being helped by James Falsworth to control a HYDRA Tank in order to cause panic in the enemy lines.
Dugan joined Howard Stark during the creation of S.H.I.E.L.D.. [1]
The Smithsonian Institution in Washington, D.C. created an exhibit which featured Captain America with the Howling Commandos. [2]

Powers and AbilitiesEdit
Abilities
Extraordinary hand-to-hand combatant.
Strength level
Amateur weightlifter strength.

Neal McDonough portrays Dum-Dum Dugan in Captain America: The First Avenger and the Marvel One-Shot Agent Carter. McDonough also lent his voice to the character for the video game Captain America: Super Soldier.
Discover and Discuss
Footnotes
---
---