Leonard McKenzie (Earth-616)
Talk

0
130,279pages on
this wiki
Comic Book Showcase
Episode 18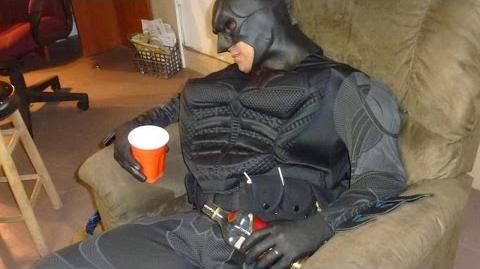 Drunktective Comics #27

---
Leonard McKenzie was born in Boston,Massachusetts.[1] In 1915, Ernest Shackleton, sent by Winston Churchill, sought out vibranium in the Antarctic. His ship, the Endurance, was lost. Later, Leonard McKenzie the captain of the Oracle, with the telepath Paul Destine as a passenger, attempted to recover the vibranium.[2] Their expedition brought them near the location of Atlantis, where their ice blasting caused serious damage to the world below. Princess Fen was sent to investigate explosions near the surface by her father, King Thakorr. Stowing aboard the ship, she was captured by the crew who assumed her to be some strange stowaway.
Taking her under his care, McKenzie fell in love with Fen, teaching her how to speak English but during their marriage ceremony, Atlantean soldiers commanded by General Krang attacked the crew, seemingly killing McKenzie and taking Fen back to Atlantis. Fen later gave birth to their son, Namor the Sub-Mariner, a human/Atlantean hybrid.[3][2]
Leonard survived, an in one account it is stated that he was founded stucked on to the crevasse and brought to Atlantis. There Leonard was married to Fen under Atlantean law, despite the union being denounced by all those in power. When Emperor Thakorr demanded Leonard to be executed for his crimes against Atlantis, Fen helped him escape aboard another expedition ship.

This same account also states that Leonard was a
Navy
officer and many years later, in 1939, Commander McKenzie encountered his son the Sub-Mariner during his initial assault on New York City.
[4]
However, it is entirely inaccurate to Leonard's next meeting with his son. As such the story is likely a fictional tale based on the real events of Namor's first assault on New York.
[5]
In 1939, Leonard McKenzie was the captain of the S.S. Recovery on expedition he had financed to seek out the Endurance, although secretly he hoped to find his former lover Fen. One week into the salvage expedition, they were noticed by Namor who wrecked their ship and started the war against the surface-dwellers. Captain McKenzie was the sole survivor of the expedition.[1]
Decades later in the modern era, Leonard was captured by his son's foes Tiger Shark and Llyra who later murdered him.[6]

Powers and AbilitiesEdit
Powers
Abilities
As a captain of a ship, he was good seaman, worker and leader. He was strong fighter and kept his strength even in old age.

Leonard McKenzie was titled as Commander in his Golden Age appearances, although he didn't have a naval rank.
Discover and Discuss
Footnotes
---
---